We've all heard the proverb,
"Necessity is the mother of invention"
But for the founders of The Giving Tree, it was more like, "Frustration is the mother of invention."
They all had the shared experience of putting significant effort into school fundraisers that yielded little monetary reward for the schools. As PTO members, parents, and school volunteers, they were able to see firsthand how much work goes into annual fundraising programs so that their schools raise the additional monies needed for educational, enrichment, and extracurricular activities for students.
This led them on a search for alternative ways to raise money for their schools. One of the successful business models that came to their attention was the "Non-Profit Resale Thrift Store." Through the resale of donated goods, these stores are able to earn money for their causes of choice. The model was profitable and sustainable, so they thought; why not try something like this here in Wake Forest?
With a lot of hard work and a few garages full of donations to get things started, the dream become a reality and our own community Giving Tree opened its doors in August of 2013. The store is located at 839 South Main Street in a renovated home-turned retail store.
They decided to move beyond the traditional thrift-shop environment by creating a boutique environment that showcases how you can "bring once-loved home goods back life." In the store you don't have to "sift through junk to get to the good stuff." Everything in the store is the good stuff at great prices.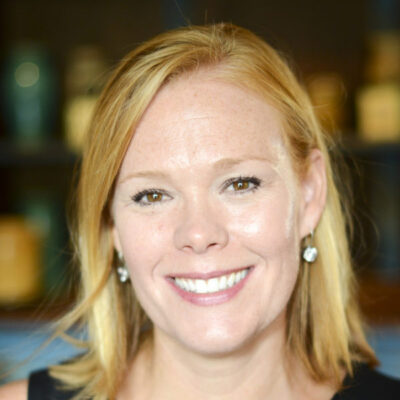 Leigh Grieco
Leigh Grieco, Founder, has a BA in Psychology and worked for over 15 years in the field of Human Resources. Her experience spans the spectrum of HR, such as recruiting, benefits, compensation, employee relations, leadership development and business coaching. She also has experience in non-profit consulting, accounting and sales. Her most recent work experience was with Saint Catherine of Siena School as the PTO President for two years.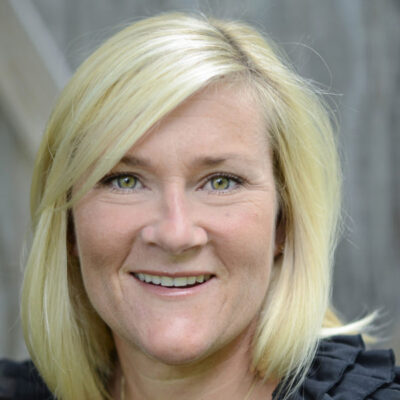 Kathy Jolly
Kathy Jolly has over 15 years of experience in the customer service industry, including retail sales and travel. Her most recent work experience is as a part-time Sales Director for the The Candy Cottage, responsible for quarterly sales events for the company. She also spends a significant amount of time as an elementary school volunteer at Thales Academy in Wake Forest, NC.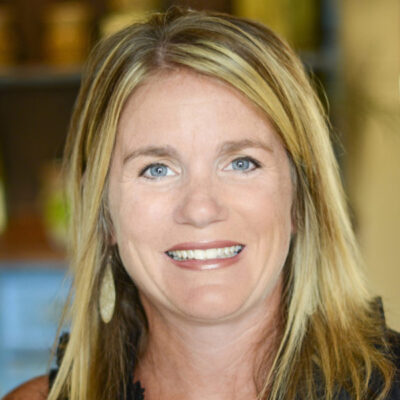 Susan White
Susan White has a BA, MA and LCSW in Social Work and worked for over ten years as a Clinical Social Worker at several non-profit agencies. She then led her own private practice for several years. She just completed a year as the PTA President at Endeavor Charter School and continues to volunteer there on a regular basis.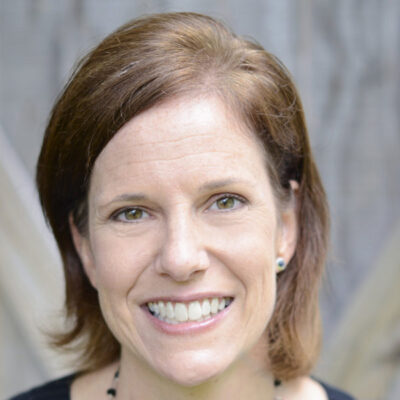 Maureen Fortin has a BA in Communications/Advertising and Public Relations, with more than 15 years of experience in corporate communications, marketing, public relations and event planning. Currently she works part-time for a local real estate company providing research support and marketing assistance. She regularly volunteers at St. Catherine of Siena Catholic School, having just completed four years on the PTO Board – two years as the board Secretary and two years as the board President.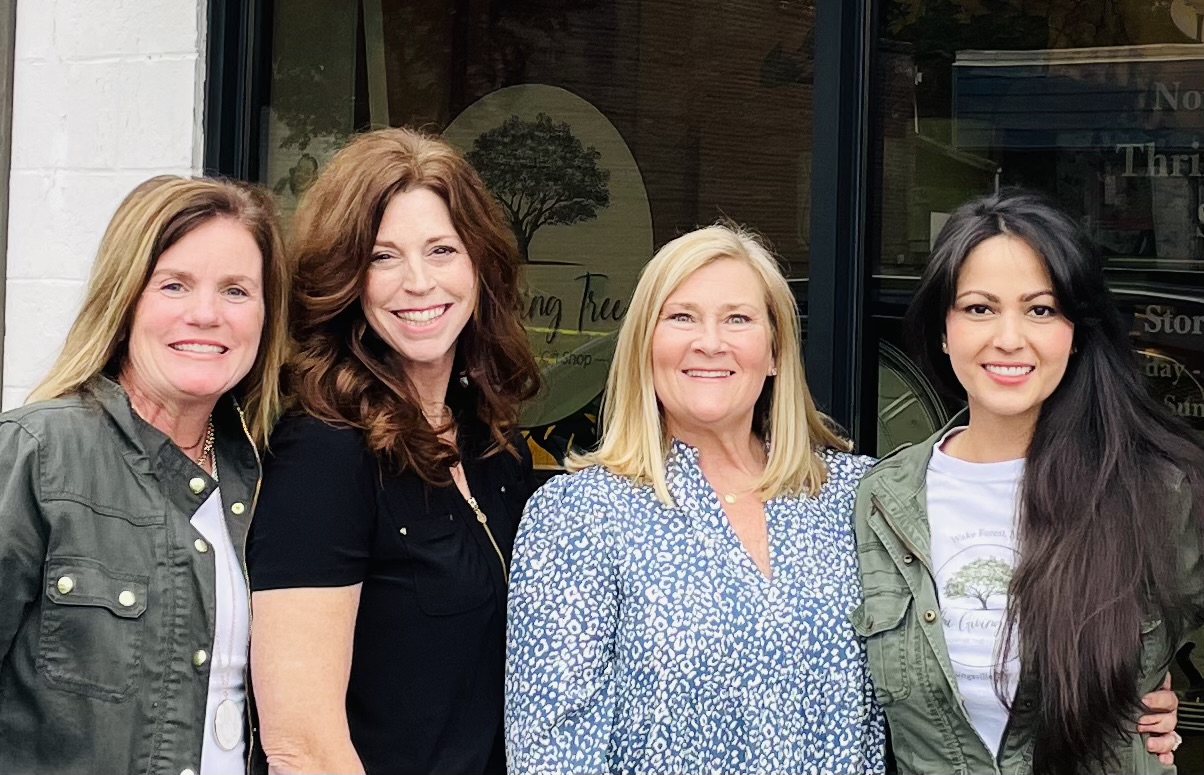 From L-R, Susan White (Original Founder), Julie Bernatz (Board Member), Kathy Jolly (Original Founder), and Ayesha Pandey (Executive Director).